Alumni describe the best, weirdest, and funniest things they have gotten on the infamous MCAD free shelf.
Tania Del Rio '02: I was always scouring the free shelf for books to read, but my favorite find was a pair of robotic looking gloves that I later incorporated into a Halloween costume.
Mallory Heyer '13: I once found a giant roll of double stick paper. It was at least four feet tall. I used it to make a lot of sculptural design work in my senior year.
Allegra Lockstadt '10: Vintage PF Flyers.
Rosemary Valero-O'Connell '16: Best thing I ever got: two little framed portraits of horned owls. Best thing I ever saw: a cartoonishly large box full of ham sandwiches.
Leigh Luna '15: Unopened American Apparel sweater tights and a DVD of all the Charmander Pokemon episodes.
J. M. Culver '06: Tubes of oil paint, blank canvas, paper, and other art materials that I used for my projects. There were also some nice finds with clothing and dorm items.
Whitney Weir '09: I loved eavesdropping on conversations from the nearby studios while standing at the free shelf. Good acoustics.
Dani Marie Wagner '13: This incredibly cute scarf and jacket that I wore for the better part of my last year at MCAD.
Hilary Greenstein '13: T-shirt of a skateboarding dog that I made into a back patch for a denim jacket.
Joseph Kramm '07: I once found seven flesh-colored sparkly bodysuits that came from a drag film shoot. They were a real hit when we'd invite people over.
Raina Belleau '11: There was a red vintage dress with a broken zipper that I fixed and wore way too much. I still have it. I don't think I'll ever get rid of it. I wish every art school/studio building had a free shelf.
Llew Mejia '12: A pair of London Fog trench coats with a friend who has now passed, but it put me on a road to wearing trenches for the rest of my life!
Erin and Nate Moren '07: A file cabinet that now sits under our table saw and holds saw blades.
Julie Van Grol '14: I found some National Geographics from the 1940s that are a trip.
Gerard (George) Folz '10: I think I got like four seasons of The Simpsons on DVD once. If I remember correctly, I paid it forward by giving them to my cousin for Christmas.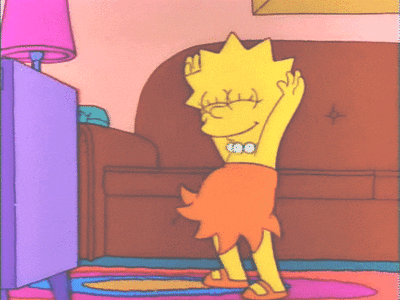 Jack Kotz '12: Final Fantasy VI.
Ben Severns '11: An AV relay that would split one input into six different outputs. And a Videonics MX-1 Video Mixer.
Maya Kern '13: I've found a lot of really weird junk on the free shelf in my time. I once found a stash of nine how-to-use Adobe Suite books and one of my friends found a fake bullhead wall mount.
But my favorite thing I found on the free shelf is completely mundane. Sophomore year I really needed a rag to wipe my nibs on (because paper towels will get paper fibers in the nib) so I raided the free shelf and found a sad looking pillowcase and I've used it ever since. I still have it, I can see it from where I'm sitting now
Michelle Loma '14: I've gotten some gems that's for sure. I think my best score was a bunch of gently used Xbox games . . . I got Halo 4, Rock Band, and a couple others.
Alex Worre '12: A Gitman Brothers oxford shirt.
What have you found on the free shelf?